Log Handling
Our way of working is led by customers. Therefore we have developed our procedures so that customers will get the best solutions with lowest possible cost.
As a mechanical supplier, we together with our excellent partners can offer the best measuring and automation solutiuons for every case.
We have separated our components to two groups: HS (High Speed) and ST (Standard). Because of that, we can serve each customer, whether they have a small or a big mill, in best possible way.
TECHNICAL SOLUTIONS
Youthfulness combined with strong experience guarantees that our solutions represent the latest technology with high availability.
Wide co-operation network enables the best solutions for every challenge, which is part of our everyday life.
Below you'll find some of our key equipment. Our experts will gladly tell more about these and other available solutions.

SCREWENTOR
Latest addition to our product portfolio is SCREWENTOR, which combines three log handling devices into one, it separates, lifts and end-levels.
Best thing about SCREWENTOR is that it is practically maintenance free and those few tasks that still must be done can be executed without interruption to production.
Our experts are more than than happy to present this nice product to you.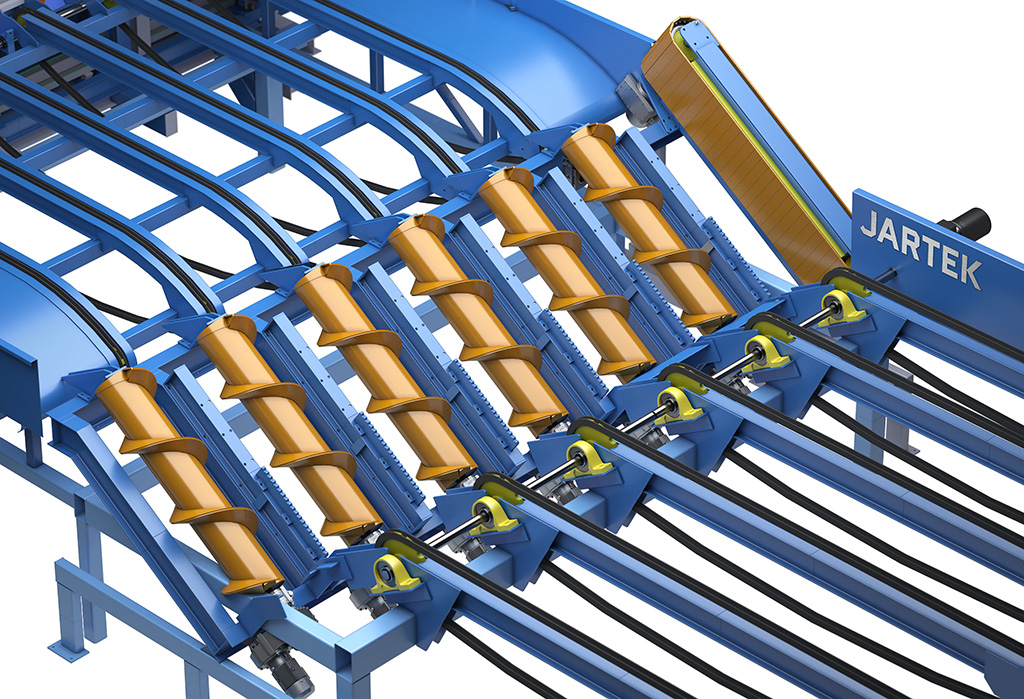 TLF
Traditional step feeder is replaced with JARTEK TLF50. The device removes high maintenance cost which results from step feeder`s back and forth movement.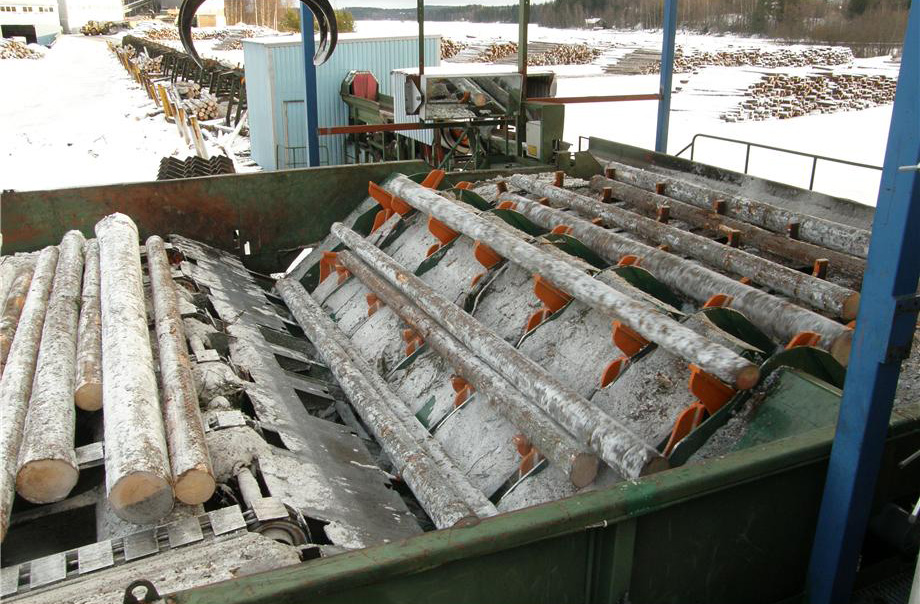 SORTING
The sorting conveyors come with speeds of 60 - 200 m/min. Unique geometrical design on our pushers ensures precise kicking positions at all speeds, as well as smooth log handling. The pushers are operated either by hydraulics or electricity.
Our unique pocket solution is mounted onto a levelled gravel ground, thus no asphalt or concrete foundation is needed. This makes the installation faster and saves costs.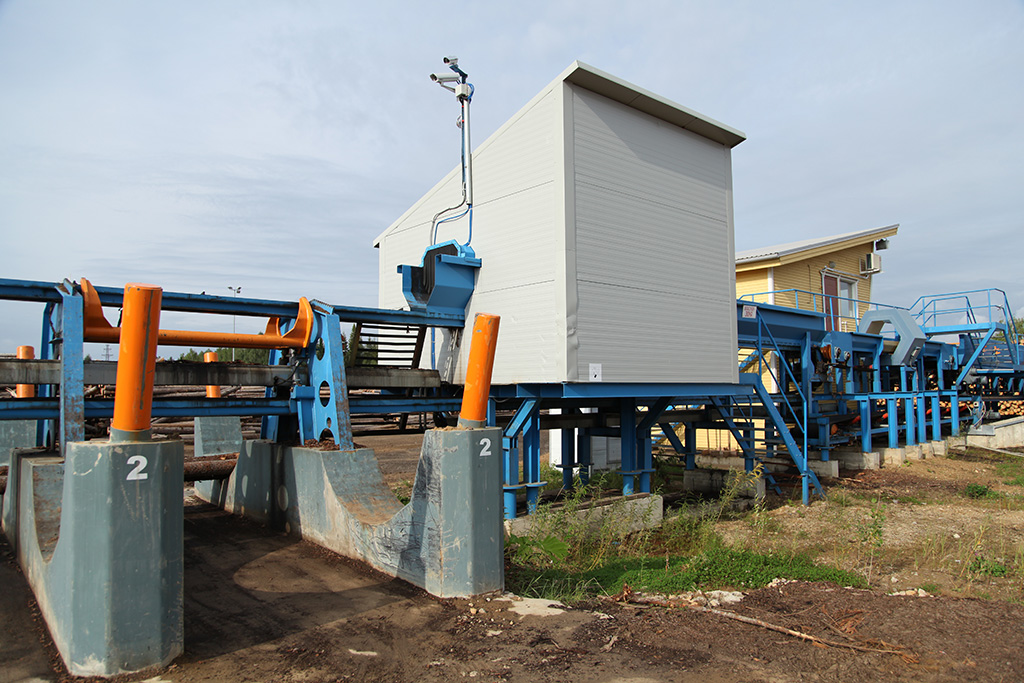 BROCHURES

Here you can view our brochures and get to know our products.
You can find more brochures here.