Lumber Handling
In terms of sorting, our slogan: "More than mechanics" tells it all; for us mechanics is really not just mechanics, we see beyond chains and small details, we see solutions for our customers.
Our way of working is led by a customer, we don't do these for ourselves. Therefore, we have developed our procedures so that customer will have the best solutions with lowest possible costs. We have separated our components to two groups: HS (High Speed) and ST (Standard). Because of that, we can serve each customer, whether they have a small or a big mill, in the best possible way.
We offer solutions for both edged and unedged boards in green and dry sorting, as well as first stage further processing like high speed planer lines.
TECHNICAL SOLUTIONS
Youthfulness combined with strong experience guarantees that our solutions represent the latest technology with high availability.
Wide co-operation network enables the best solutions for every challenge, which is part of our everyday life.
Below you'll find some of our key equipment. Our experts will gladly tell more about these and other available solutions.

TRIMMER, HDH200
Our trimmer has been developed during the years to be the best trimmer in the market. This is due to a combination of investment cost, maintenance cost, precision and speed. We have maintained all the best basic solutions and at the same time made development to achieve smaller investment cost and more user friendliness.
With the help of 3D design, we have been able to modularize our trimmer. That ensures high customizability, which in turn allows us to give customers a tailor-made solution to suit their needs.
Our trimmer is full of great details of which our experts are more than happy to tell more.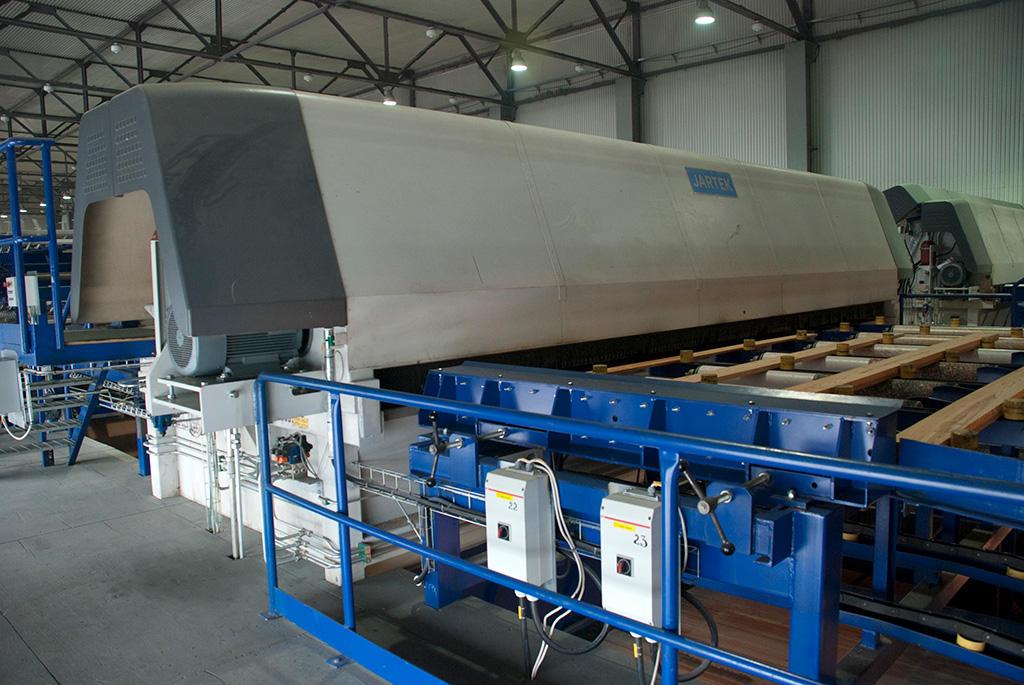 BIN SECTION
Our sorting conveyors are powerful, gentle and fast, speeds can go as high as 220 pcs/min depending on conveyor type. We have available J-bar type or push type solutions.
Solid and reliable sorting bins can be equipped with low drop equipment for gentle board handling. When gentler handling is required, tray sorting is correct solution. Sorting trays are available in single or multi-layer solutions.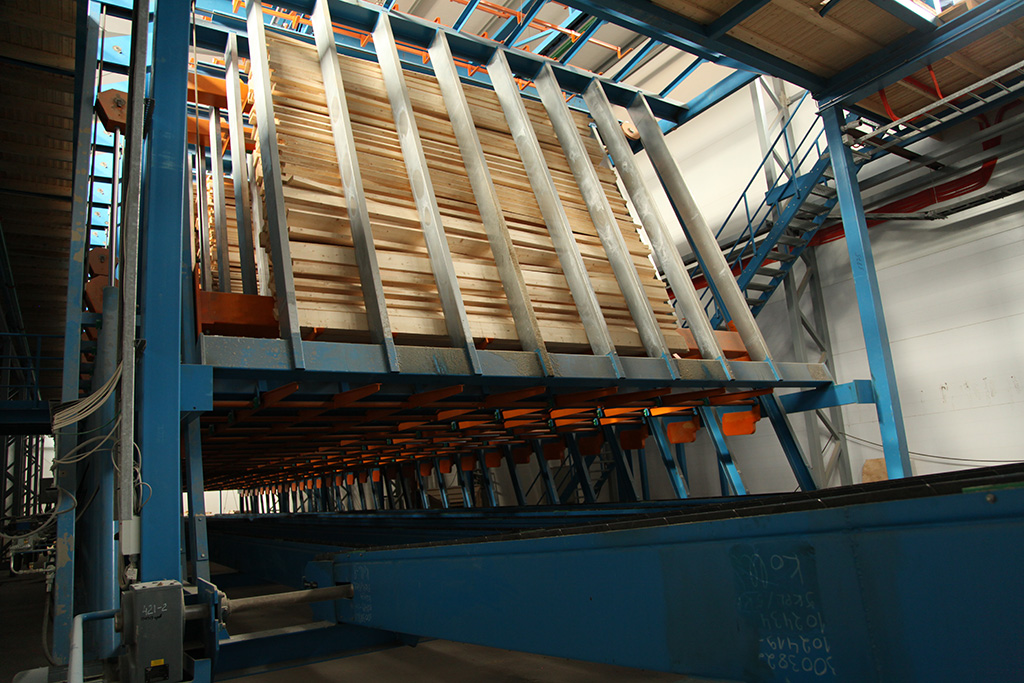 STEP FEEDERS
Our high performance step feeders and separators have been designed to meet the requirements for extremely fast speeds and superior capacity. With our solution, it's possible to reach a speed of up to 200 pieces/min in continuous production. With its outstanding capability to reliably separate timber of various sizes almost unmanned, the equipment suits a wide variety of applications.
Traditional shark fin loader is excellent for stick-stacking and packaging. It is especially suitable for double board separation.
Disc loader is a cost-effective solution when advantageous costs are preferred to top speed. This equipment has a design speed of 120 pieces/min in continuous operation. Our product range also comprises versatile separators and feeders in lower capacities, to be used with heartwood, for instance.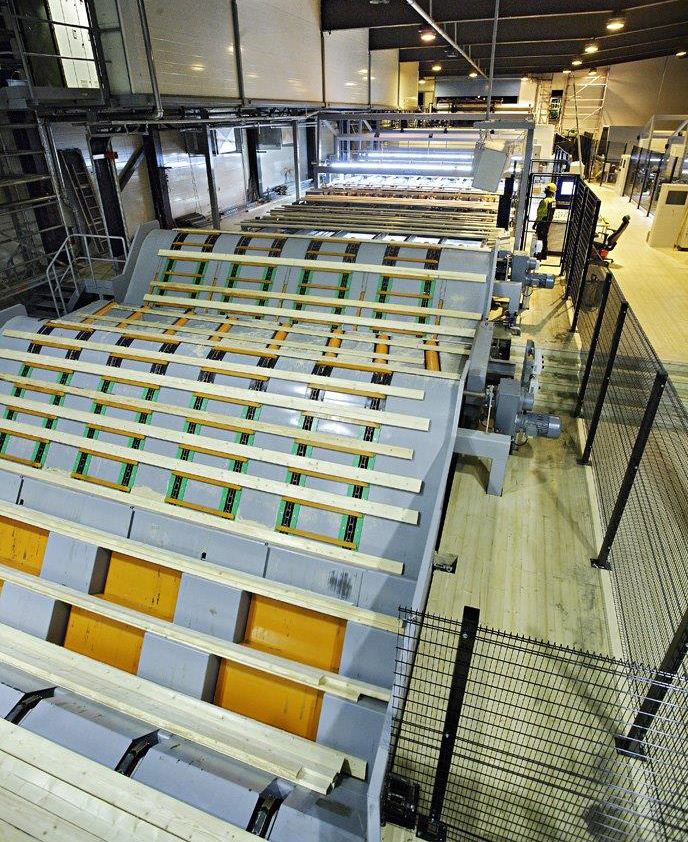 BROCHURES

Here you can view our brochures and get to know our products.
You can find more brochures here.